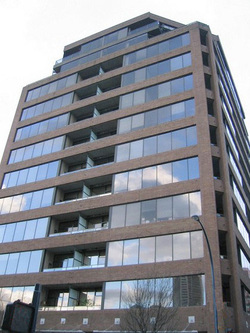 A Brief History of Fortune House

The twelve story reinforced concrete development at 1010 Howe Street is located in the downtown area of Vancouver, on the corner of Howe and Nelson Street. Originally constructed in 1982 for commercial use, 1010 Howe, or Fortune House, spent the first 14 years as an office building.

In 1996 it was converted into strata units. One person or company retained ownership of all strata lots, and for the next 10 years, the individual strata lots were rented on a monthly or yearly basis.

In 2006, the building was purchased by local developer, Wall Financial Corporation, who sold the individual strata lots to the general public. Currently the property is configured for a mix of retail space on the ground floor with 130 residential units on the upper floors. This web site is designed to serve the owners and residents of the building.


---